Return On Investment
The amount you spend on staging is likely to be far less than the cost of even one price reduction. In fact, the return on investment in staging is often substantially more than the cost. A 2009 Home Gain survey shows that home stagings that cost only $300 - 400 resulted in an average home price increase of $1500 - 2000! Overall, the cost of home staging has an average return on investment of 586%, and 82% of real estate agents recommend it to their clients.
The longer a home stays on the market, the more likely the price will drop - either in terms of offers or in price reductions. So it pays to avoid lost equity by playing up your home's best features and downplaying any negative ones BEFORE you have your first open house.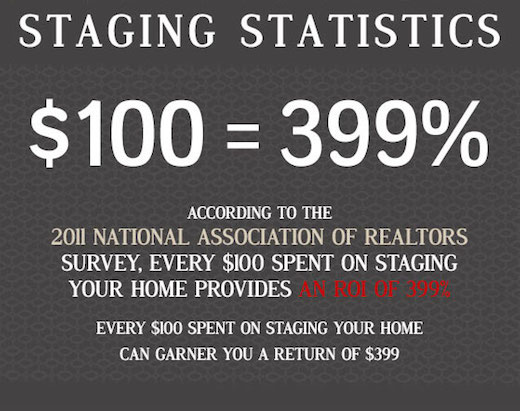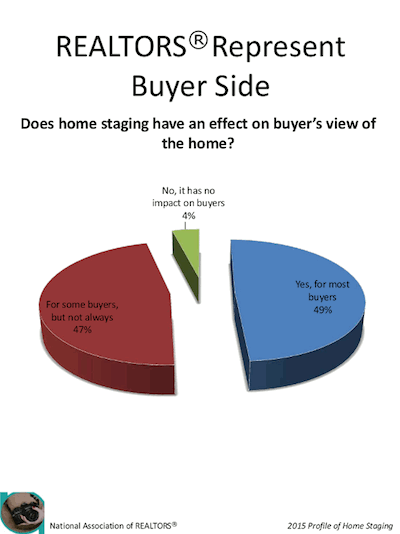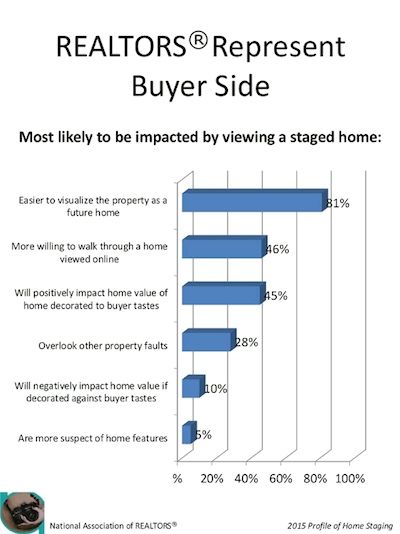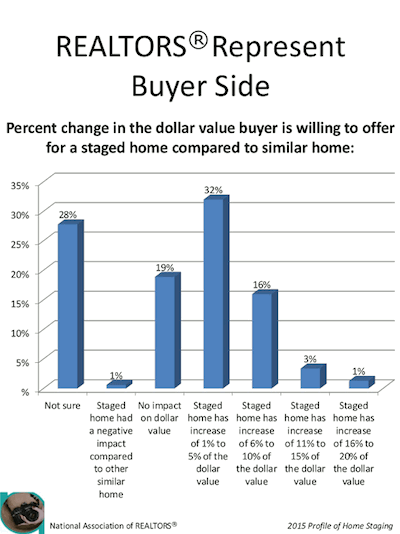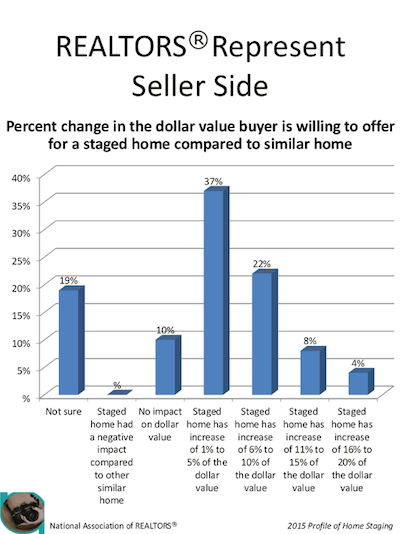 Highlights:
Among REALTORS® who typically represent the buyer, 49 percent report most buyers are effected by home staging and 47 percent report some buyers are effected by home staging.
Among sellers' agents 34 percent stage all homes, 13 percent stage difficult homes to sell, and four percent stage only high price bracket homes.
Thirty-two percent of buyers' agents believe staged homes increases the dollar value buyers are willing to offer by one percent to five percent.
The median dollar value to stage a home is $675 for each home.
For 2014, the average DOM to contract for my staged homes was 15 days; the average sales price to listing price was 95%.