E-design Services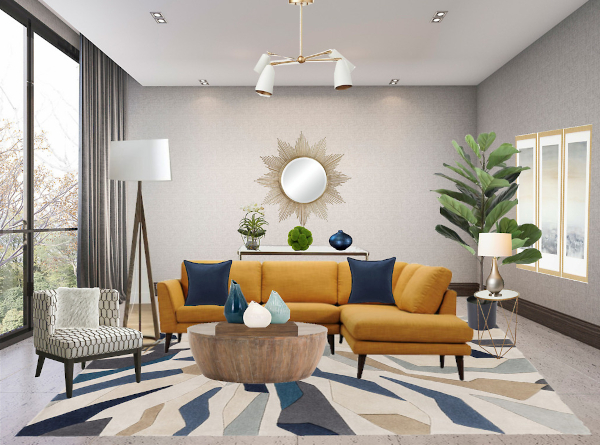 Is your home out-dated or not making you feel as happy as you'd like? Feeling stuck with room design -- or just feeling one or more rooms could be both more functional and more beautiful? Are you drawn to certain styles, trends and colors and are wondering how to incorporate them into your home? Maybe you have little time or inclination to spend thinking about design but just KNOW you want a more inviting and enjoyable space to relax or work in, quickly, and without having to spend a lot of money and time.
E-design may be the perfect solution! I will create mood boards and floorplans for you, providing shopping links as well for you to order the products yourself. E-design is done mostly by email, with an optional initial "discovery call" where we talk about how I can help you, problem rooms or areas, and what you are looking to accomplish. You provide some basic info, photos, and measurements using an easy-to-answer questionnaire so I can help you create a more beautiful home.
The beauty of e-design is that no matter where you live and how hectic your life is, I can help you create a more beautiful and better-functioning environment that will help you fall in love with your home all over again -- or maybe for the first time!
Are you unsure of:
How best to place furniture in your room? What pieces you need?
What size furniture pieces work best in your space?
How large rugs need to be? What window treatments look best?
Your ideal style preferences?
Color choices that work with the finishes in a particular room and flow with the rest of your home?
What accessories or new pieces of furniture will work best with existing pieces you already have and plan to keep?
Do you need to create a room from scratch?
Whether you need help with floor plans, on-line concept boards that show furniture, rug, and accessory options, deciding on window treatments, or you just don't have time to spend hours shopping, I can handle as few or as many of the details and "leg-work" of creating a beautiful space for you as you wish and fits your budget. I offer:
2D and 3D floor plans
design concepts that match your style preferences
color selections
on-line shopping