About Me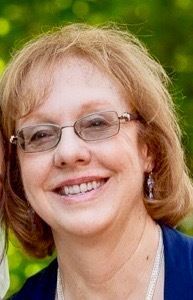 I have always enjoyed decorating and re-arranging furniture -- even as a teen I helped my mother choose window treatments and rugs. I kept a scrapbook of "dream homes" when I was in middle school!
In the last 30 years, I have renovated three of my own homes, including one that sold within two weeks for full price after multiple offers, and one that I sold on my own to the first buyer who came through after staging, I have bought, renovated and flipped single family homes in Bergen County, NJ.
I am a graduate of the Accredited Staging Professionals® course, an accredited home staging program, and have been a member of RESA, the Real Estate Staging Association, since 2011. I have a Certificate in Interior Design from Bergen Community College and have taken color classes through the Decorating and Staging Academy. I have also been interviewed and quoted frequently in articles about design and staging in Realtor.com.
Prior to raising my two grown sons, I was a writer and editor for ABC-TV and for a public relations firm, and then a freelance writer. I have served on the Board of Directors for CHADD, the non-profit organization that helps children and adults with ADD.
I grew up in Princeton, NJ, lived in New York City, then resided in Bergen County for the last 30 years until moving to Montville in Morris County in late 2013.