What Is Home Staging?
Staging is packaging your home as a product for sale so that it gets the most positive attention from buyers. Your home is competing with every other home in its area and general price range on the market! A home that looks like it needs work or isn't move-in ready prompts buyers to low-ball their offers, or may be eliminated from consideration completely.
Unlike interior design, which is personal and designed to satisfy your individual taste, staging aims to de-personalize your home and make it appealing to virtually all prospective buyers.
I want to help you make your home look its best. Remember, your home is competing with every other home on the market. Right now, buyers can afford to be picky, because they know prices are down overall and there are fewer people looking to buy. A home that looks like it needs work or isn't move-in ready prompts buyers to low-ball their offers, or eliminate your home from consideration all together.
Those homes that are staged to reflect current trends attract and appeal to more buyers, resulting in more offers, faster sales, and higher sale prices. Sometimes, an agent may even recommend your price be increased once your home is staged! A well-staged home can even start a bidding war with multiple offers.
Did you know studies show that 90% of buyers lack the imagination necessary to picture themselves living in your home? Staging involves interior and exterior updating and freshening, using our experienced, objective eyes to look at your property realistically and highlight the advantages of your home.
Some of the steps I will recommend and/or perform for you may include: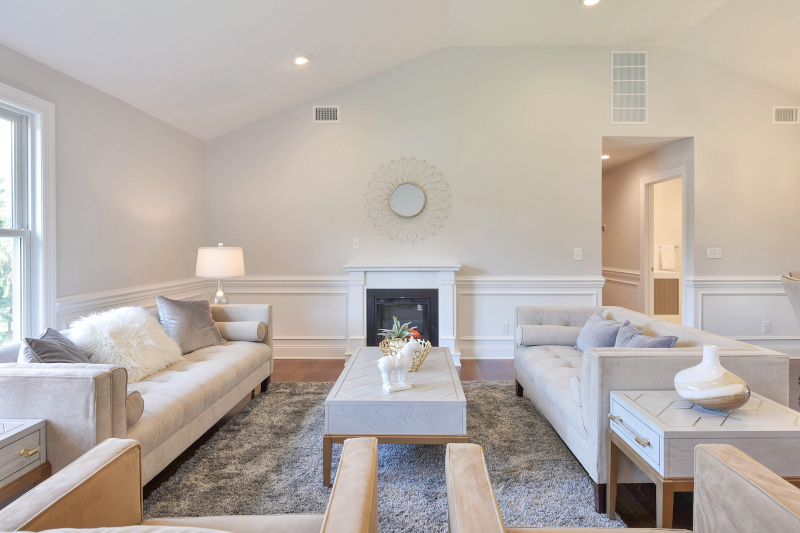 Getting your home de-cluttered and organized, including closets, laundry areas, hallways, attics, basements, and garages.
Neutralizing and/or balancing paint, carpet, and furniture.
De-personalizing your home so that buyers can see themselves living in the house.
Adding special touches with pillows, accessories, throws, and artwork that make your home stand out and give it just the right personality.
Removing and/or rearranging furniture to create a feeling of spaciousness and warmth.
Where there is very little furniture, bringing in and arranging other pieces (borrowed from other rooms, from my own inventory, or rented) can create a mood of comfort and relaxation and helps buyers visualize themselves in your home. As Barb Schwarz, the creator of Home Staging®, says, "Most buyers only see spaces the way they ARE, not the way they COULD BE."
Updating or removing window treatments.
Bringing your home in-line with current design trends to appeal to today's buyers.
Giving your bedrooms and bathrooms a hotel or spa-like feel.
Creating or maximizing focal points.
Ensuring your home has a good "flow" from room to room.
Updating and adding lighting to give your home a warm and welcoming look.
Using accessories effectively.
Hanging mirrors and artwork to brighten your home and highlight its features.
Minimizing flaws.
Sprucing up entrances, landscaping, decks, and other outdoor spaces.
Prioritizing the "top ten" list of things you must do to make your home stand out against the competition.